Business-class and budget-friendly; it's the best of both worlds. Buying refurbished brings a whole lot of benefits.
Some reasons refurbished might be right for your organization:
Reliable, quality products
All our products are pre-vetted, de-bugged, and custom programmed to meet the needs of your organization.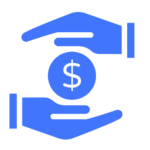 Gain significant savings when buying our like-new refurbished products.
E-waste is a global crisis. Keep products out of landfills without sacrificing top-notch technology.